8-Week Group Coaching Program
Start building the life and real estate investing business of your dreams today!
8-Week Program
Lead by full-time real estate investor & coach, Misty Hassenstab, to jumpstart your real estate investing business. From setting the foundation of your business to launching your first marketing campaign to making offers & negotiating deals with confidence. We cover it all to set you up for success!
Training Modules, Templates, & Support
To help you learn at your own pace with a community of like minded women & real estate investing & mindset coaches by your side.
Exclusive
Limited to 20 women. We believe in keeping things small & intimate so no one feels lost in the crowd & every tribe member receives the support they need to be successful.
Live Weekly Q&A Group Zoom Calls
To bring your questions to & receive live group & 1:1 coaching & support. These are recorded & shared with the group members in case you aren't able to attend every week.
Weekly Topics
That combines real estate investing & mindset coaching tools to learn & apply immediately into your life & REI business.
Private Facebook Group
To stay connected with your coach & tribe daily. Ask questions, post deals, share wins & lessons learned, & connect & partner with other like-minded female real estate investors.
Program Benefits
You can be a new version of yourself at the end of this 8 weeks! Are you ready?!
Action Plan & Implementation of Next Steps to Building the Life & REI Business of Your Dreams
Intimate & Exclusive Group Setting & Learning Environment
Education, Support, Guidance & Accountability from Active Female Real Estate Investors & REI/Business & Mindset Coach
Mindset Tools & Success Habits to Implement into Your Daily Life & REI Business
Become a Member of a Tribe & Program Unlike Any Other REI Training Program Out There
_
1


WEEK 1

Goal Setting, Determining Your Investing Strategy, & Discovering Your Future Self
_
2

WEEK 2

Creating Your REI Business Plan (Foundation) & CEO Mindset
_
3

WEEK 3


Finding & Funding Your Deals/Projects & How to Make Decisions

_
4
WEEK 4

Time Management, Productivity, Creating Systems, & Self-Care

_
5

WEEK 5

How to Rock Deal Analysis & Determining Proper REI Exit Strategies with Confidence
_
6

WEEK 6

Negotiation, Sales Psychology & Your Money Mindset
_
7

WEEK 7

Do's & Don'ts of Networking, How/Why to Joint Venture, & Creating Value
_
8

WEEK 8

Leveling Up & Setting Yourself & Your REI Business Up for Long-term Success
Start Your REI Business & Dream Life Today
Reserve Your Spot Today for the Next 8-Week HER Mindset Matters REI Group Coaching Program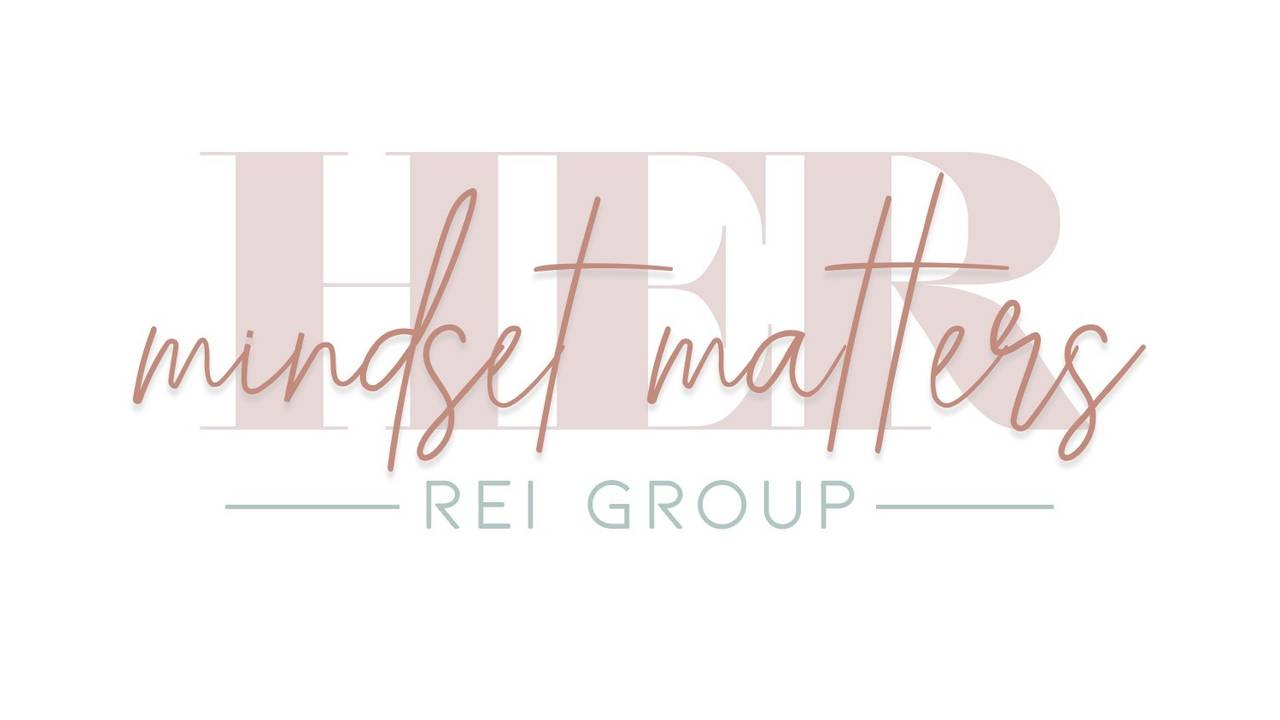 "Find a group of people who challenge and inspire you, spend a lot of time with them, and it will CHANGE YOUR LIFE. No one is here today because they did it on their own." -Amy Poehler